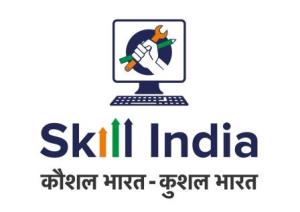 ITI Admission 2019-20 process has been started for various States. Interested candidates can check admission process of the concerned State. In this era of technology, the requirement of skilled labour is increasing day by day. Hence, there are vast career opportunities for those who have a diploma in ITI programmes. The government of India is also focusing on skill development programmes and running various diploma programmes through ITI institutes or other institutes. These courses are basically a live demonstration of the machines, technology or procedure where students practice more and more through practical classes.  There is a significant number of ITI institutes available in the country. The eligibility criteria for ITI programmes are basically 8th, 10th, and 12th standard and it depends on the particular course.
It is pertinent to mention here that though there is enough ITI institute in the country, still there is a requirement of more ITI institutes. The number of ITI aspirants are increasing each year but the number of available ITI seats are less. Hence, it becomes quite tough for a student to reserve their seat in any particular college/institute. This is the reason most of the State Governments, Colleges or Institutes fill their ITI seats through screening test or you can say pre-filtering. In this way, candidates have to through written exam. Only those who will qualify the test will be eligible for admission in particular ITI course. However, there are some State Governments/Colleges which considers qualifying exam score for admission.
Attention: The States are releasing the application form for the ITI Programmes on the official website. Candidates are recommended to keep checking the official website time to time. However, candidates can also check following State-wise links to know the admission process of the particular State.
General Eligibility Criteria for ITI Admission 2019-2020
Candidates seeking admission in any ITI course must fulfil eligibility conditions prescribed by the competent authority. Some of the general eligibility conditions are under:
The minimum academic qualification should be at least class 8th, 10th, and 12th standard. However, it depends upon course to course.
The age of the candidates should lie within 14 to 40 years as on crucial date of the admission year.
Apart from fulfilling these conditions, candidates must qualify the entrance test for admission.
ITI Admission: Course Duration
The course duration for different trade is different. It varies from 1 year, 2 years or 3 years as per course chosen by the students. On completion of the course, candidates will receive the certificate for their course. After that candidates can go for the suitable job based on their expertise as per their trade. The college will also help candidates for internship programme which plays a significant role in the career.
Career Options After ITI Programme

  
There is no doubt about career opportunities after completion of ITI programmes. Candidates can explore a number of jobs in the public and private sector. It is important for everyone to be skilled in his/her trade or discipline. The industry will prefer those who are expert in their field. Some of the colleges also provide campus placement. In both engineering and non-engineering trades, candidates can achieve the job as per their course.  Candidates may also start their business in Motor Garage Repairing Workshops, Winding Shops etc.
ITI Admission 2019-2020: Online Application Form
Candidates can submit their ITI application form through online mode on the official website of the concerned authority. In this regard, you can find important information in official information brochure. Go through the complete information brochure and read all the information carefully. Everyone must ensure your eligibility for respective course in which you want to take admission. After satisfying eligibility conditions, go ahead for applying online.
Selection Process
The selection of the candidates for a particular course or trade varies from State to State. Some of the States conducts written exam for screening the eligible candidates for admission in particular course/trade and some States considers educational qualification marks for admission. You can check complete details below.
ITI Admissions 2019-2020
Candidates can check details about some of State ITI programme as per the list given below. We recommend the students to understand the admission process before submitting application form. :
Stay tuned to Careerindiainfo.in for more information on ITI Admission 2019-2020.