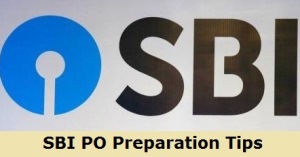 SBI PO Preparation Tips 2020: The State Bank of India is leading Government sector bank in India which has many branches throughout the country and abroad also. SBI recruitment body recruits clerical staff as well as probationary officer each year by conducting entrance test. The candidates who are looking for joining SBI bank as a probationary officer must prepare effectively so that they can qualify the entrance test. It takes lots of patience, hard work and determination to qualify this exam because it has a high difficulty level. Candidates should be aware of the exam pattern and syllabus. The recruitment body has a huge bank of questions covering the subject like General Knowledge & Awareness, English, Mathematics, Reasoning Ability, Computer knowledge etc. from where they prepare question set.
The candidates who are planning to appear in the upcoming SBI PO 2020 exam, can check here some important tips to qualify the exam. Proper planning and preparation will always helpful during the exam. If you are fully confident and prepared for the exam then nobody can stop to achieve your goal.  You are advised to go through the following information and execute your plan accordingly.
Avialable Application Form 2020
SBI PO Preparation 2020
The SBI PO entrance test will consist of two exams i.e. Preliminary Exam and Main Exam. One who qualifies preliminary exam will be eligible to appear in the main exam. Candidates have to apply online at the official website of the Bank. The number of vacancies is not disclosed yet. Candidates should check SBI PO official notification for clarification regarding vacancy, eligibility criteria, exam pattern, and syllabus.
SBI PO Preparation Tips 2020: Know Exam Pattern
All the applicants should note one thing that if you are seriously thinking to crack SBI PO exam then you must be aware of the exam pattern and prescribed syllabus. Have a look at the following points which are relevant to the SBI PO exam pattern:
Preliminary exam
Mode of Exam: The test will be an online test.
Subject Section: The paper will consist of three sections i.e. Quantitative Aptitude, Reasoning Ability, and English Language.
Number of Questions: There will be a total 100 objective type questions.
Marking Scheme: Each question will carry 1 mark each.
Exam Duration: Duration of this test will be one hour.
Language of the Paper: Both Hindi and English.
Negative Marking: There will be negative marking hence, be careful while attempting questions.
Section wise cut-off: Besides scoring total cut-off marks, the candidates need to qualify in each section of the paper.
Main exam
Subject Section: The paper will consist of General Knowledge, Data Analysis & Interpretation, reasoning & Computer Aptitude, Economy/Banking Awareness, and English Language.
Question Type: The Main exam will consist of both objective type questions as well as descriptive type questions.
Marking Scheme: Each objective type question will carry 1 mark.
Language: The question in this exam will also in bilingual i.e. English and Hindi.
Negative Marking: There will be negative marking for objective type questions.
Section wise cut-off: Candidates must obtain qualifying marks in each section besides scoring total cut-off marks.
SBI PO 2020 Preparation Strategy
Candidates should note one thing that without having a proper strategy or plan, it would be tough to clear the exam. Hence, make a solid strategy and follow the plan. Focus on important topics of each subject. Divide your time for each subject and always practice and give considerable time to each subject.  You must know that there is no shortcut to qualify this exam, the only way to qualify is practice and practice. Nothing is impossible for those who always follow their goal. Candidates can check some of the preparation tips in the paras below.
SBI PO Preparation Tips 2020: Important Points
Candidates should first solve the easy questions of each section to save time.
You should not attempt questions blindly because there is negative marking.
Must focus of accuracy instead of attempting whole question paper without knowing the facts.
Do not spend unnecessary time on any question, move ahead to save time.
Learn time management because it matters during the examination.
Hard work always pays off. The more you practice in Mathematics and Reasoning Section, it will easy to qualify the test.
Try to understand things instead of remembering them for short period.
Apart from the above tips, candidates must keep in mind the following things while preparing for the exam:
Analysis of Previous Year Question Paper
Candidates should analyze previous year exam papers for better understanding. Solve them again and again so that you can become habitual of solving the similar type of questions. This practice will give you a clear picture of the exam pattern, syllabus and difficulty level of questions.
Make Effective Study Plan
You need to make study plan allotting significant time to each subject. Try to cover the entire syllabus and practice hard.  Always be strict with your plan and strategy. There will be the huge number of applicants in this exam hence, always stay focused.
Select Important Topics
All the candidates should select important topics based on relevance. Divide topics of each subject and always practice them.  If you practice in this way, it will definitely benefit you during the exam. Do not waste your precious time on irrelevant topics and questions. Make short notes for revision at last time.
Collect Study Material and Books
All of you need to collect some important books or study material. It will become easy for you to pass the exam if you have good study material and books.  You can purchase books from the market easily or through an online portal like Amazon. Take help from your coaching centre, teachers, and friends.
Stay Healthy and Calm
All your efforts will go in vain if you do not take care of your health. Always takes care of your health and stay fit whether it is physically or mentally. Do yoga and meditation for better fitness. Stay calm, it will help you to get rid of exam phobia.
Stay connected with us for more information on SBI PO Preparation Tips 2020.