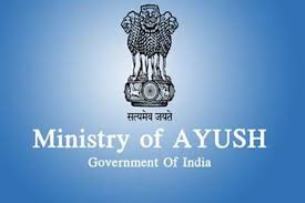 The list of state wise Ayurveda colleges which have granted permission for the upcoming academic session 2020-21 for taking admission in Undergraduate (BAMS) and Postgraduate Ayurveda courses. Those who are looking forward to get admission in BAMS course of MD Ayurved must know the admission process. For admission in BAMS course, the students have to qualify the NEET 2020 exam and after that participate in the counsellling process. Qualified candidates of the NEET 2020 exam must attend counselling process as per the rules. There will be centralized counselling as well as state wise counseling for granting admission to the eligible students. The Ministry of AYUSH, Government of India will conduct centralized counselling for 15% All India Quota Seats while the remaining 85% quota seats will be filled through State counseling.
Aspirants can participate in both the counselling can get admission in the college of their choice. However, the admission in the desired college is subject to merit secured by the applicants. The admissions will be granted only on the basis of merit secured by the candidates in the NEET exam. Here is the list of Ayurvedic colleges which candidates can check carefully.
Permitted Ayurveda Colleges of Andhra Pradesh for the session 2020-21
Sl.

No.

Name of the College
State
System of Medicine
Govt./ Private
Permission Granted
1. 
Dr. N. R. Shastry Government Ayurved College, Vijaywada, Andhra Pradesh
Andhra Pradesh
Ayurveda
Govt.
Conditional Permission
2. 
SV Ayurved College, TT Devasthanams, Tirupati, Andhra Pradesh
Andhra Pradesh
Ayurveda
Private
Conditional Permission
Attention: The information provided here regarding permission status of the Ayurvedic colleges for academic session 2020-21 is as per the previous year list. We recommend the applicants to to validate the information from the official website of the Ministry of AYUSH. Candidates can also contact at helpline number of AYUSH Ministry.
Permitted Ayurveda College of Assam for the session 2020-21
Sl.

No.

Name of the College
State
System of Medicine
Govt./ Private
Permission Granted
1. 
Government Ayurved College, Jalukbari, Guwahati, Assam
Assam
Ayurveda
Govt.
Conditional Permission
List of Permitted Ayurveda Colleges of Bihar State for the session 2020-21

Sl.

No.

Name of the College
State
System of Medicine
Govt./ Private
Permission Granted
1. 
Govt. Ayurveda College, Kadam Kuan, Patna, Bihar
Bihar
Ayurveda
Govt.
Conditional Permission
2. 
Rajkiya Ayodhya Shivkumari Ayurved Mahavidyalaya, Begusarai, Bihar
Bihar
Ayurveda
Govt.
Conditional Permission
3. 
Dayananda Ayurveda College & Hospital, Siwan, Bihar
Bihar
Ayurveda
Private
Conditional Permission
4. 
Swami Raghavendracharya Tridandi Ayurveda Mahavidyalaya, Gaya, Bihar.
Bihar
Ayurveda
Private
Conditional Permission
Permitted Ayurveda College in Chandigarh for the session 2020-21
Sl.

No.

Name of the College
State
System of Medicine
Govt./ Private
Permission Granted
1. 
Shri Dhanwantry Ayurved College & Dabur Dhanwantry Hospital, Chandigarh
Chandigarh
Ayurveda
Private
Conditional Permission
List of Permitted Ayurveda Colleges of Chhattisgarh for the session 2020-21
Sl.

No.

Name of the College
State
System of Medicine
Govt./ Private
Permission Granted
1. 
Shri Narayan Prasad Awasthy Govt. Ayurved College, Raipur, Chhattisgarh
Chhatisgarh
Ayurveda
Govt.
Conditional Permission
2. 
Government Ayurveda college and Hospital, Nagorao Shesh Bhawan, Juna Bilaspur-495001, Chhattisgarh
Chhatisgarh
Ayurveda
Govt.
Conditional Permission
3. 
Youth Foundation of India Chhattisgarh Mahaveer College of Ayurvedic Science G E Road Rajnandgaon CG
Chhatisgarh
Ayurveda
Private
Conditional Permission
4. 
Chhattisgarh Ayurvedic Medical College, G. E. Road, Village- Manki, Distt- Rajnandgaon , Chhattisgarh
Chhatisgarh
Ayurveda
Private
Conditional Permission
5. 
Rajiv Lochan Ayurved Chikitsa Mahavidyalaya, Kheda Mara, PO Dhour, Distt. Durg, Chhatisgarh
Chhatisgarh
Ayurveda
Private
Conditional Permission
List of Permitted Ayurveda Colleges of Delhi for the session 2020-21
Sl.

No.

Name of the College
State
System of Medicine
Govt./ Private
Permission Granted
1. 
Ayurveda and Unani Tibbia College (Ayurveda), Ajmal Khan Road, Karol Bagh Delhi
Delhi
Ayurveda
Govt.
Conditional Permission
2. 
Ayurvedic Medical College at Village Khera Dabar, Najafgarh, New Delhi-110002 by Ch. Brahm Prakash Ayurvedic Charak Sansthan
Delhi
Ayurveda
Govt.
Conditional Permission
3. 
AIIA, Sarita Vihar New Delhi
Delhi
Ayurveda
Govt.
Conditional Permission
Permitted Ayurveda College in Goa for the Session 2020-21
Sl.

No.

Name of the College
State
System of Medicine
Govt./ Private
Permission Granted
1. 
Bharteeya Sanskriti Prabodhini's Gomantak Ayurveda Mahavidyalaya & Research Centre, Vajem, Shiroda, Goa-403103
Goa
Ayurveda
Private
Conditional Permission
Ayurveda Colleges of Maharashtra