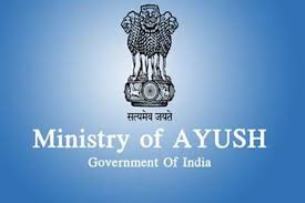 The students can check here state wise list of Homoeopathic medical colleges for the academic session 2020-21. Those who are seeking admission in BHMS or Homoeopathic PG courses must collect information about the admission process. The applicants must qualify the NEET exam followed by counselling process for getting admission in the desired course/college. For admission in PG course, applicants must have qualified AIAPGET exam and then should participate in the counselling process. After qualifying the medical entrance test i.e. NEET/AIAPGET, the students need to participate in the All India Quota (15% seats) or State Counselling (85% seats) for admission in the desired course.
The students can participate in both All India level and State level counselling. Counselling process will be completed in several rounds till al the seats filled up. The selection committee will grant or allot seats to the eligible candidates based on their rank secured in the entrance exam. The students can check here list of Homoeopathic Medical Colleges available in the country for the session 2020-21.
Attention: The admission process AYUSH UG Courses may be delayed due to pandemic COVID19. Candidates are recommended to keep checking official website for the latest updates regarding the admission process.
The list of Homoeopathy Medical Colleges of the Country provided here in this article are taken from the previous year list of approved colleges by the Ministry of AYUSH. The students are recommended to keep checking the official website of the Ministry of AYUSH for the updated list of permitted Homoeopathy Medical Colleges for the session 2020-21. We recommend the applicants to contact AYUSH Ministry for cross-checking the college permission status before taking admission in the college.
List of Ayurveda Colleges in India
List of Homoeopathy Medical Colleges in Andhra Pradesh for 2020-21
S.

No.

Name of the College
Admission Capacity
UG Seats
PG Seats
1.
Dr. Gururaju Govt. Homoeopathic Medical College, Gudivada, Distt.Krishna- 521 301
50
18
2.
Govt. Homoeopathic Medical College, Ravindra Nagar Post, Kadapa – 516 003
38
6
3.
Dr. Allu Ramalingaiah Govt. Homoeopathic Medical College, D.No.26-1-11, Near 'Y' Junction, Central Jail Road, Rajahmundry, Distt.East Godavari – 533105
63
18
4.
Maharaja's Institute of Homoeopathic Sciences, D. No. 31-15, Nellimarla, Vizianagaram-535217, Andhra Pradesh
100
–
5.

Adi Shiva Sadguru Ali SahebShivaryula Homoeopathic Medical College, Anantpur, Guntakal, Andhra Pradesh

100
–
6.
KKC Homoeopathic Medical College, 1-52, KKC Nagar, ParameswaraMangalam, Puttur, Andhra Pradesh
100
–
7.
A.S.R.Homoeopathic Medical College, Prathipadu, Tadepalligudem, West Godavari District, Andhra Pradesh.
100
–
Homoeopathy Medical Colleges running BHMS Courses in Arunachal Pradesh 2020 -21
S.

No.

Name of the College
Admission Capacity
UG Seats
PG Seats
1.

North East Homoeopathic Medical College & Hospital, Vivek Vihar, P.O. R.K.Mission, Itanagar-791113

50
–
List of Homoeopathic Medical College in Assam 2020 -21
S.

No.

Name of the College
Admission Capacity
UG Seats
PG Seats
1.
Dr.J.K. Saikia Homoeopathic Medical College, P.O.-Cinnamara, Club Road, Jorhat, Assam-785008
63
0
2.
Assam Homoeopathic Medical College & Hospital, Mull singh Road, Lakhinagar, P.O. Haibergaon, Nagaon-782002
63
0
3.
Swahid Jadav Nath Homoeopathic Medical College &Hospital, Vill. Bagharbari, P.O. Khanapara, Guwahati-781002
63
0
List of Homoeopathy Medical College in Bihar 2020 -21
S.

No.

Name of the College
Admission Capacity
UG Seats
PG Seats
1.
R.B.T.S. Govt. Homoeopathic Medical College & Hospital, RamdayaluNagar . P.O. Ramna, Muzaffarpur – 842 002.
75
10
2.
Dr. Rambalak Singh Gaya Homoeopathic Medical College & Hospital, P.O.Amwa, Bodh Gaya, Gaya – 824231
50
–
3.
Patna Homoeopathic Medical College & Hospital, Ram Krishna Nagar(Sorangpur), Patna-800027
50
–
4.
G.D.Memorial Homoeopathic Medical College and Hospital, East Ram Krishna Nagar, Patna – 800 020
100
42
5.
Magadh Homoeopathic Medical College & Hospital, Beharsharief, Station Road, Nalanda – 843 101
50
–
6.
The Temple of Hahnemann Homoeopathic Medical College & Hospital, Munger – 811 201
50
–
7.
MaharshiMahi Homeopathic Medical College & Hospital , Katihar
50
–
8.
Dr. YadubirSinha Homoeopathic Medical College & Hospital, LaheriasaraiDistt.Darbhanga – 846002
50
–
9.
Dr.Halim Homeopathic Medical College & Hospital, Eknighat, P.O. Laheriasarai, Distt.Darbhanga – 846 001
50
–
10.
ManglaKamla Homoeopathic Medical College & Hospital, Prof. Vishnu Kumar Marg, Srinagar, Siwan-841226
50
–
11.
R.D.Kedia Homoeopathic Medical College & Hospital, P.O.Hanuman Sugar Mills, Bariyapur, Motihari, East Champaran,
50
–
12.
K.N.H Homoeopathic. Medical College & Hospital, Mayaganj, Bhagalpur-812001
50
–
13.
Muzaffarpur Homoeopathic Medical College, Raghu NathPandey Nagar, MIC Bela, Muzaffarpur
50
–
14.
Kent Homeopathic Medical College, At & PO Khilwat, Vaishali-844516
50
–
15.
B.N.M. Homoeopathic Medical College & Hospital, Saharsa-852201
50
–
List of Homoeopathic Medical Colleges Available in Chhattisgarh for 2020-21
S.

No.

Name of the College
Admission Capacity
UG Seats
PG Seats
1.

Raipur Homoeopathic Medical College & Hospital., Near ShitlaMandir, Ramkund, Chaube Colony, Raipur – 492 001

50
–
2.

Maharana Pratap Homoeopathic Medical College, Near Rishab Enclave, Imlidih, New Rajender Nagar, Raipur-492001

50
–
3.
Chhadamilal Choukshey Memorial Homeopathic Medical College Hospital and Research Centre, NH-200, LalKhadan, Masturi Road, Bilaspur-495001
100
–